When studying mathematics understanding basic operations such as addition and subtraction is just the first step.  After these are mastered the student moves onto multiplication, division and beyond.  Studying only addition and subtraction has very limited use.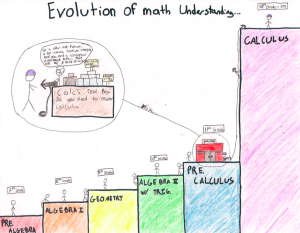 The same thing goes for doing exercise.  With any art of movement it is first necessary to start with very basic exercises.  Once these are accomplished, it is time to move to the next level, one that builds on top of the previous one.  Then the next level, and so on.
Unfortunately today most people never experience this.  They go to a gym class, they follow a group.  They get some benefit, then progress slows down, then they get bored.  They may stick with it because they know it gives them some health benefits or they might try something else.  But they rarely go deeper and the benefits of the practice do not increase beyond a certain level.
Eventually old age sets in.  Maintaining a healthy active body becomes more difficult.
Ba Gua Zhang training takes a progressive approach that has been polished over millennia.  It challenges and develops every aspect of the body and mind.  These include flexibility, strength, coordination, speed, balance, awareness, and concentration to name just a few.  Each facet has corresponding progressive training that can start at your current level and will never stop changing.
The main benefit of this lifelong practice is optimal health throughout your lifetime.  So why not start today?